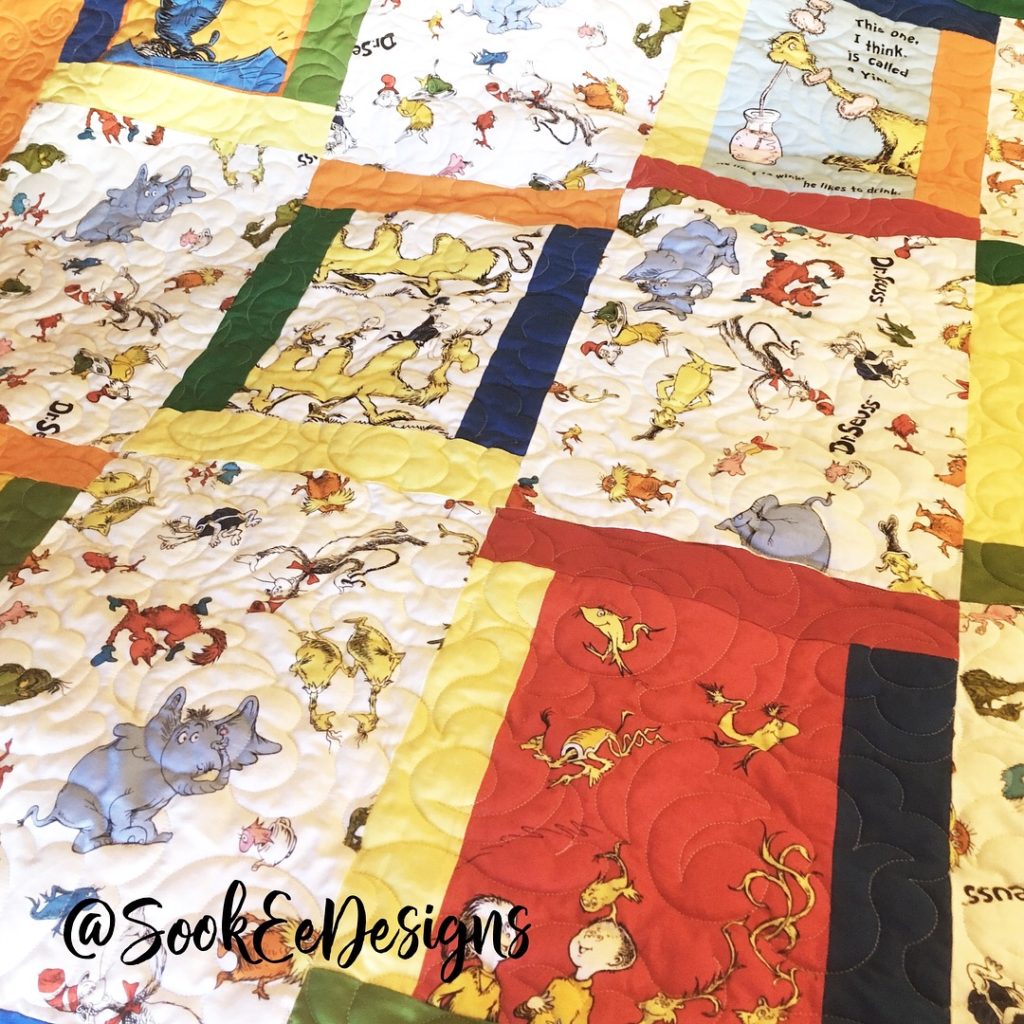 I have a great friend that I've known since my collage days. We did everything together and used to quote movies lines back and forth. She asked me over a year ago to make a quilt for her sister as a thank you!
Her sister loves Dr. Suess. I found this darling fabric online at Fabric.com
I used the natural blocks in the fabric to build the pattern by adding a 2 inch border. It was a super easy quilt to make and I really love the way it turned out. I like using Minky fabric on the bag – it just makes it feel so cozy.
What do you think? I know she loved it and will enjoy it for years to come.
My friend Linda over at TLC Machine Quilting did an amazing job with this quilt. The design she picked looked like it came off the pages of a Dr. Seuss book. I love it. Go check her out. If you mention my name (Monica @SookeeDesigns) She will give you 10% off your quilt. Right now she has a 25% off coupon on her website and she told me she would let you combine the two discounts for a total of 35% off your quilting! What a great deal. Thank you so much Linda.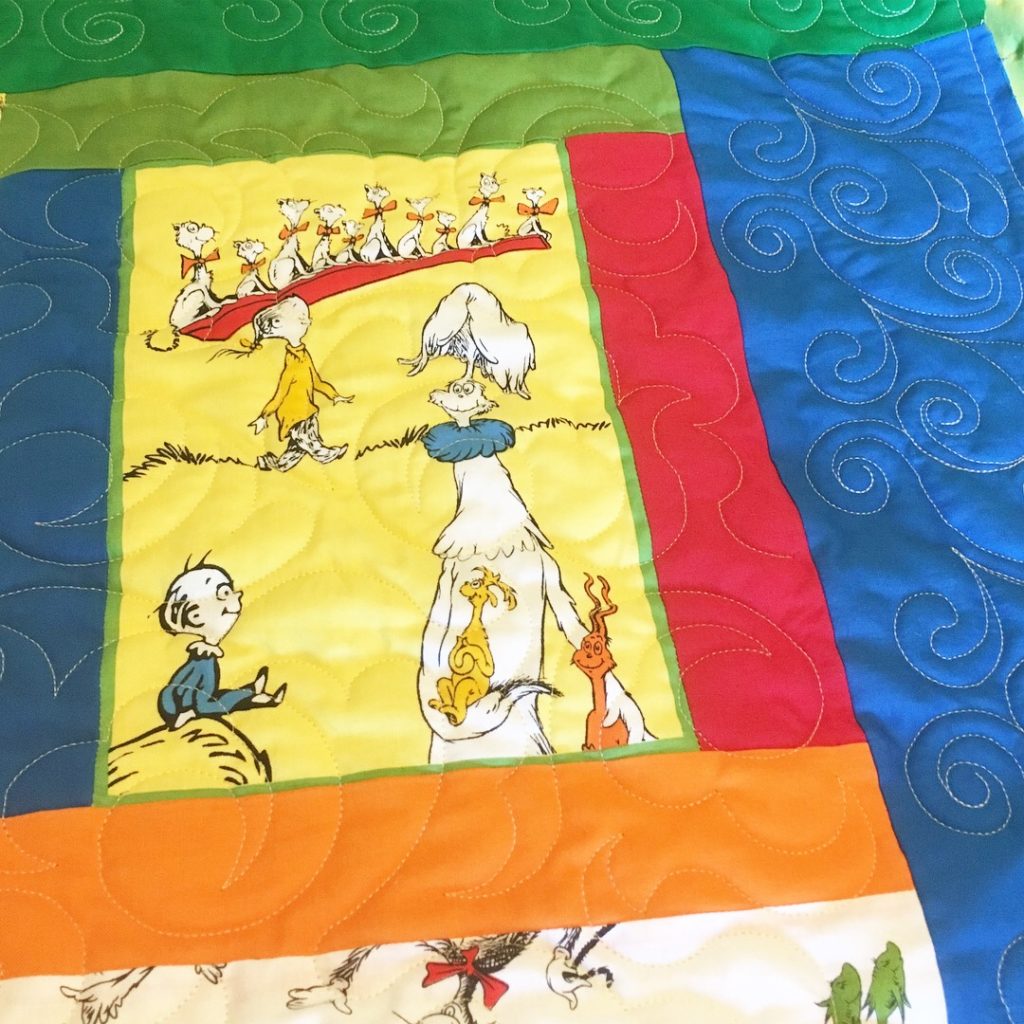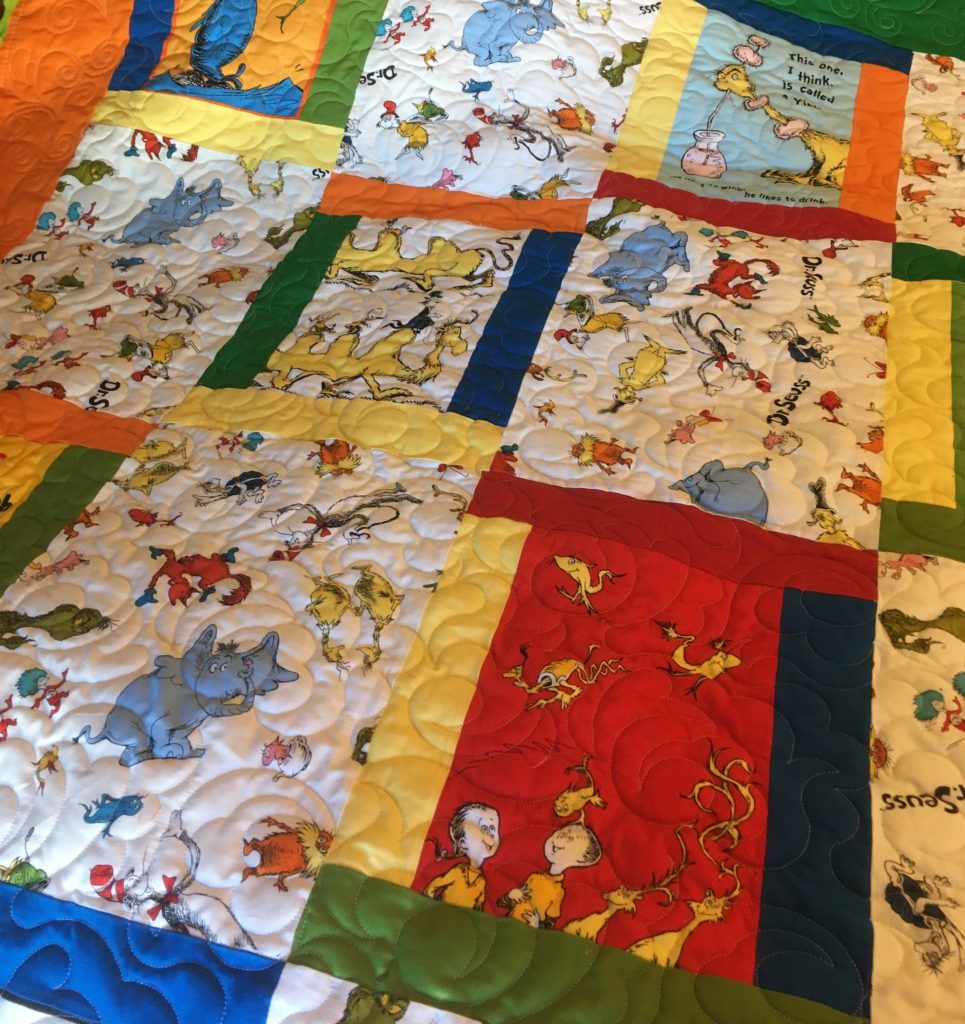 Quilting: TLC Machine Quilting
Pattern: SookEe Designs
Fabric: Fabric.com