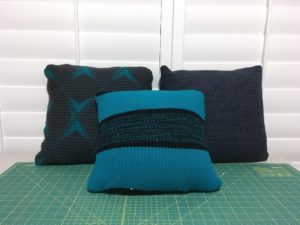 My dad passed away a few years ago and I kept some sweaters and finally decided to do something with them.
UpCycled Sweaters to Pillows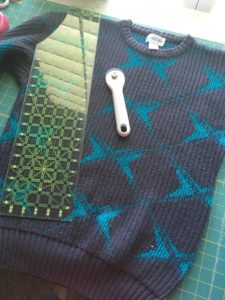 I laid the sweater out and removed the arms, sides and bottom.
Old Sweater
Thread
Then you cut the sweater to the size of your pillow form – I used 14 X 14 and 16 X 16. I cut the sweater exactly the size of the form. Then I placed right sides together and sewed a zipper into one side and then sewed the other three sides and turn right side. Remember to keep your zipper open when you go to complete your project or else it's hard to turn right side out. I used a 1/2″ seam allowance.
Stuff your pillow form into the sweater and you are done! This is a fast and easy and a nice way to keep something sentimental and have it be functional too.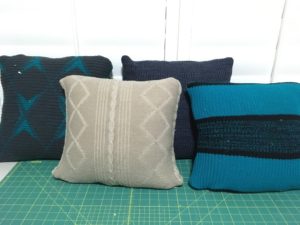 All four finished pillows